FACULTY OF PHYSICAL SCIENCES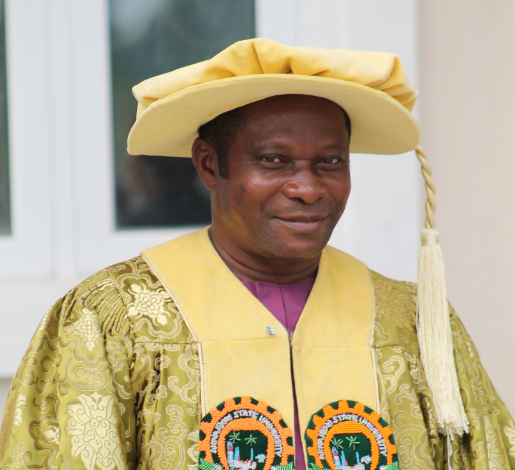 I am a Professor of Mathematics in Akwa Ibom State University, Ikot Akpaden, Mkpat Enin L.G.A., Akwa Ibom State. My professional life includes working as a writer, an editor, a fabricator and as well a mathematician. I received my Ph. D. in 2007 from the University of Calabar and have taught for several years in the same institution before transferring my service to Akwa Ibom State University. Other institutions I have taught include University of Uyo and Maritime Academy Oron. I am especially interested in Integral Equations, Oscillation Theory for Impulsive Differential Equations and related areas in analysis.

PHILOSOPHY OF THE FACULTY
The philosophy of the Faculty is to ensure that the Faculty is well focused and produces graduates that are not only readily employable but are capable of generating employment, by making use of the vast natural resources and opportunities available in the state and the nation at large. The Faculty is thereby to identify with the aspiration and commitment of the government and people of the state towards socio-economic advancement.
THE VISION
The Faculty of Physical Sciences of Akwa Ibom State University seeks excellence in teaching, scholarly productivity, professional and community service. In addition, it develops global citizen scholars who are prepared to increase understanding of the Physical world within society and to be productive and successful in their careers.
THE MISSION
The Faculty is to foster sustainable socio-economic development of a human society through the utilization of Science and technology to unlock the hidden treasures of nature and the human mind within a sound cultural and ethical framework.

The objectives of the Faculty include among others
1.

To be independent

2.

To be environmentally friendly

3.

To ensure quality service delivery

4.

To be creative and innovative

5.

Ethical and behavioral molding

6.

Proper accountability, integrity and due process.

7.

Academic excellence through research.
Programmes in the Faculty