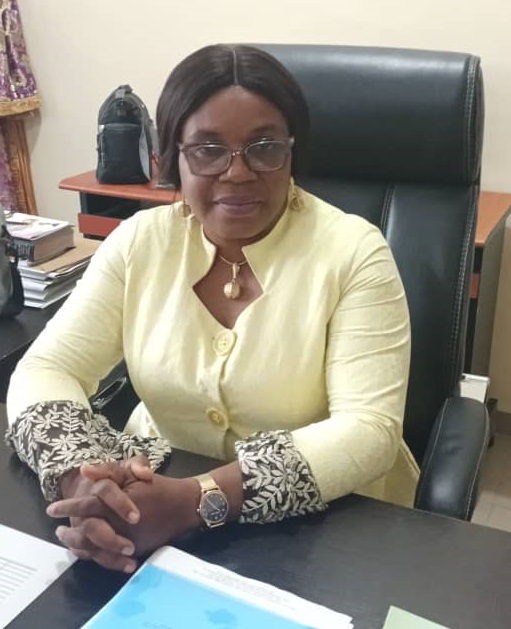 Dr. Nse Akwang was born in Mbioto 2, Etinan L.G.A. of Akwa Ibom State. She had her primary education in the present day Jubilee Primary School, Uyo.
She proceeded to the prestigious Cornelia Connelly College (CCC), Uyo for her secondary education.
Dr. Akwang went further to obtain a Diploma in Data Processing and Information Technology in Obafemi Awolowo University, Ile Ife and later bagged a Bachelor Degree in French Education and Master Degree in Library Science both in University of Uyo.
In her quest for further studies, Dr. Akwang enrolled in a PhD programme in Abia State University, Uturu and obtained a Doctor of Philosophy in Library and Information Science with specialization in Library Management.
Dr. Akwang started working in Nyong Essien Library, University of Uyo (UNIUYO) as a Library Porter in March 1997. She was later posted to Foreign Languages Resource Centre in 2003 and subsequently to University Staff School as Mistress II (French)/Teacher Librarian in 2007.
In 2012, Dr. Akwang transferred her service from UNIUYO to Akwa Ibom State University (AKSU) as Librarian II and grew to the rank of Senior Librarian. In 2016, she was appointed Head of Obio Akpa Campus Library, having demonstrated high level of competence and capability in library management.
Over the years, Dr. Akwang has served at different times and capacities in almost all the sections in the university libraries including Readers' Services, Processing, Resource Development, and Administrative Divisions, among others.
Dr. Akwang has presented quality academic papers at local and international conferences. She has published more than 32 scholarly papers in high impact facto national and international journals and edited books in Library and Information Science.
She is also a Library Educator who teaches both undergraduate and post-graduate students of Library and Information Science in University of Uyo and Akwa Ibom State University respectively.
Dr. Akwang has supervised a total of twelve (12) undergraduate research projects and two (2) post-graduate theses.
She is Chairperson, Association of Women Librarians in Nigeria (AWLIN), Akwa Ibom State Chapter and member of many professional bodies including Librarians' Registration of Council of Nigeria (LRCN), Nigerian Library Association (NLA), and Reading Association of Nigeria (RAN).
Dr. Akwang is a devout Christian, an ordained Deaconess of Word Power Gospel City. She has four (4) grown up children, four (4) grand-children and many relations to celebrate her achievements.
Her hobbies include reading, writing, and research. She is a professional librarian with twenty-four (24) years work experience in university library system.